Service Items
The most professional packaging equipment, handling, lifting, positioning of China and Taiwan.
Special Hoist Operation
(General/Special) Hoist Operation
(General/Special) Object Transportation
0-ton ~ 220-ton Full Crane
Transportation of Refined Machinery Equipment of Clean Room
Equipment Transportation
Hoist Operation of Fork Lift
Equipment Unload, Unpacking, Assembly, Hoist Transportation, Positioning
Plant Relocation Plan and Rental
Plant Equipment Relocation
Crawler Crane Rental
Hydraulic Aerial Cage Rental
Encase for Machine Export
Machine Encase Wooden Box
Vacuum Moisture-proof Wooden Box
Made-to-Order Pallet
Wood Heat Treatment
The service area covers the whole of China and Taiwan.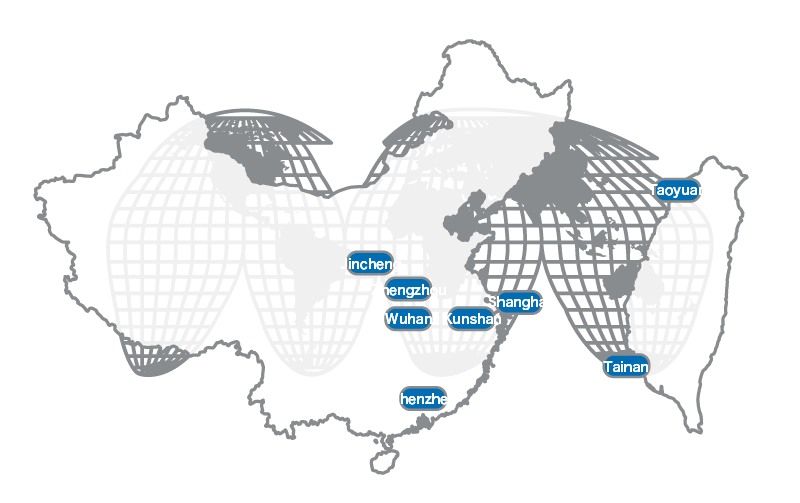 Company Profile
Xin-Hong owns professional engineering team, excellent transportation vehicles, and complete crane and lifting tools. We have achieved good performance in lots of engineering projects around Taiwan. Under the supervision of our General Manager, Chien-Ming WU, we started with only one forklift truck and received the traditional transportation work. We laid the foundation step by step in steady, grew strong while developing, and today we have both high technology and traditional crane engineering business. It is what General Manager Chien-Ming Wu said,
"The promise that Xin-Hong gives to our clients is the quality policy that we insist on, no reputation without safety."
The engineering team in Xin-Hong has been worked hard for many years to train the professional technical personnel and select outstanding management elites from the industry. We set detailed standard operating procedure (SOP) for different stages of operations, from mapping out transportation routes, lifting, slinging, assembling and installation to positioning. The demand of clients and the dangerous factors of the working environment will be previewed during the joint engineering site investigation. In the light of different operating tasks (boxing, lifting, slinging), all of the relevant operating staff will attend a toolbox safety meeting before action to draft strict working techniques, allocate professional technical manpower, put proper lifting tools to use, and prepare related safety measures. If there is any work safety accident during the operation, it will be dealt with and resolved carefully according to the emergency procedure in "Safety and Health Code of Practice". After the engineering project completed, we will have a performance review meeting to address any correction and prevention measures needed for similar projects in the future. Only when we keep continuous upgrades in transportation standard, the customer's demands can be fulfilled, the operation safety will be reached, and we will be able to achieve the goal of efficiency and high-quality services.
In order to guarantee our service quality, Xin-Hong pushed ISO9001 certification in all of our lifting operations into practice in 2008. Each of managers in our company must join the course of "Occupational Safety and Health Manager Training: Type A" held by R.O.C Association of Occupational Safety and Health. A full maintenance list is made for each of our forklift trucks, vehicles and equipment lifting tools for regular examination. If there is any problem on any of equipment, it will be sent to service station immediately before putting it to use. By doing this, we will be able to make sure the safety and health of our workers and provide precise and safe engineering services to our clients.
Projects
Taiwan North
NIPPON EXPRESS (TAIWAN) CO.,LTD.
Unitec Printed Circuit Board Crop.
Chunghwa Picture Tubes Ltd.
AMULAIRE THERMAL TECHNOLOGY
Perfect Source Tech. Corp.
Tong Hsing Electronic Industries,Ltd.
FORMOSA EPITAXY INCORPORATION
Ling Jiou Mountain Buddhist Society
Kinsus Interconnect Technology Corp.
Vie Show Cinemas Co., Ltd.
TSURUMI PUMP TAIWAN CO., LTD.
BUYGAILY TECHNOLOGY CO., LTD.
Kintetsu World Express (Taiwan), Inc.
Process Automation (Taiwan) Ltd.
Manz Taiwan Ltd.
APCB Inc.
ASE Group
Nan Ya Plastics Corp.
...

COMPEQ MANUFACTURING CO., LTD.
Tripod Technology Corp.
Unimicron Technology Corp.
CHIN-POON INDUSTRIAL CO., LTD.
ATOTECH TAIWAN LTD.
Texas Instruments Incorporated
DuPont Company (Taiwan) Ltd.
Hermes Epitek Corp.
AMPOC Far-East Co., Ltd.
Di Mante Technology Engineering Co.
HWA YA POWER CORPORATION
NAN YA PLASTICS CORP.
SUMISO TAIWAN CO.,LTD.
TANAKA ELECTRONICS TAIWAN Co., Ltd.
Full Bright Industrial Supply Center
YOUNG ANN SAFE Co., Ltd.
QUAN-YANG MACHINERY CO., LTD.
MEI-YANG TECHNOLOGY CO.,LTD.
PHILLISEN Industrial Co., Ltd.
YANG HUCA INDUSTRY CO., LTD.
TEMG TAI PCB MACHINERY CO., LTD.
TAIWAN FLEX ELECTRONICS INC.
Hua-chuang Automobile Information Technical Center Co., Ltd.
Optimax Technology Corporation
toes Opto-Mechatronics Co.
Tokyo Electron Limited
Pacific Hospital Supply Co., Ltd (PAHSCO)
Wafer Works Corporation
HannsTouch Solution Inc.
BenQ Materials Corp.
TPK Holding Co., Ltd
Green Energy Technology Inc. (GET)
RITEK Corporation
Gallant Precision Machining Co., Ltd. (GPM)
Motech Industries Inc.
Symtek Automation Asia Co., Ltd.
Toppan Chunghwa Electronics Corporation
GOLDEN ZETA INDUSTRIAL CO., LTD.
LIYA ENGINEERING LTD.
YUSEN LOGISTICS CO, LTD.
MICROVIEW TECHNOLOGY CORP.
United Renewable Energy Co., Ltd.
NIKKO METALS TAIWAN CO., Ltd.
Global Lighting Technologies Inc.
Giant Force Instrument Enterprise Co., Ltd.
Globe Industries Corporation
U-PRO MACHINES CO., LTD.
MICROSYS ENGINEERING CO., LTD.
NOVA OPTO TECHNOLOGY CO., LTD.
TAIWAN PRESS CO., LTD.
BASF TAIWAN LTD.
Orbotech Ltd. Taiwan Branch
ACTER CO., LTD
TANG AGE INTERNATIONAL INC.
MARSTATE INDUSTRIAL CORP.
CHANG HUA WATER REFINER CO., LTD.
HUI CHYAU METAL INDUSTRIAL CO., LTD.
CHWAN-SHEN CONSTRUCTION CO., LTD
UANGYIH-TECH INDUSTRIAL CO., LTD.
Gu-Zheng Electric and Machinery Co., Ltd.
HANTECH ENGINEERING CO., LTD.
CHER DAR ENTERPRISE CO., LTD.
AU OPTRONICS CORP.
JOHN DIN ENGINEERING CO., LTD.
MARKETECH INTERNATIONAL CORP.
SHIN ZU SHING CO., LTD.
LIHSING COMPANY LIMITED
WIN SEMICONDUCTORS CORP.
EPISTAR CORPORATION
EXCELLENT GRAVURE INDUSTRIAL CO., LTD.
PHOENIX PIONEER TECHNOLOGY CO., LTD.
JIN SHUN HING COMPANY LIMITED
Da Ma Mechanical Engineering Co., LTD.
Gang Quan Corporation
CHANCLIE CHENG INDUSTRIAL CO., LTD.
J&T FLEX TECHNOLOGY CO., LTD.
GIANTPLUS TECHNOLOGY CO.,LTD.
GENERAL INTERFACE SOLUTION LIMITED
CHENG YAO INTEGRATION TECHNOLOGY CO., LTD.
NEXTEK ENGINEERING CO., LTD.
TAINERGY TECH CO., LTD.
SANYO POTTERY & PORCELAIN INDUSTRY CO., LTD.
TAIWAN SHISEIDO CO., LTD.
VANGUARD INTERNATIONAL SEMICONDUCTOR CORPORATION
EEPV CORP.
PACIFIC ELECTRIC WIRE & CABLE CO., LTD.
ASUSTeK Computer Inc.
Chunghwa Precision Test Tech.Co., Ltd.
MACHVISION Inc Co., LTD.
ASIA NEO TECH INDUSTRIAL CO., LTD.
Powerchip Semiconductor Manufacturing Corp.
Talus Manufacturing Ltd.
Holy Stone Enterprise Co., Ltd.
Taiwan Surface Mounting Technology Corp.
LEATEC Fine Ceramics Co,.Ltd.
DENSO CORPORATION.
LuxNet Corporation
Taiwan Power Company 大潭電廠
TSEC Corporation
BELFOR Asia
TechMax Technical Co.,Ltd.
National Central University
National Chiao Tung University
Chang Gung University
General Electric International, Inc.
Ling Jiou Mountain Buddhist Society
Taiwan Central
NIPPON EXPRESS (TAIWAN) CO.,LTD.
MACTECH CO., LTD.
CANNON INC. TAIWAN
AGC Display Glass Taiwan Co.,Ltd.
Fujita corporation
Top Green Energy Technologies, Inc.
WINTEK Corporation
Largan Precision Co.,Ltd.
SHUZ TUNG MACHINERY INDUSTRIAL CO., LTD.
...

Gallant Precision Machining Co., Ltd. (GPM)
SHINING TERCEL INDUSTRIAL CO., LTD.
FENG SHENG TECHNOLOGY CO., LTD.
YOSYUAN ENERGY CO., LTD.
SUNSPRING METAL CORPORATION
TEKCORE CO., LTD.
YUNG SHENG OPTICAL CO., LTD.
JIA MENG ELECTRIC CO., LTD.
UNITED CRYSTAL CORPORATION
UNI-CALSONIC CORP.
XUAN TONG TECHNOLOGY ENGINEERING CO., LTD.
GIANT-TEK CORPORATION
日商統一能科電器設備(股)台灣分公司
台灣統一能科股份有限公司
鑫展工程行
興隆機電工程有限公司
政道工程有限公司
泳壯有限公司
群崴機械工程有限公司
掄揚科技股份有限公司
原盛企業社
雅翊有限公司
高騰國際工程有限公司
鈺昇企業社
Taiwan South
HannStar® Display Corporation
ChipMOS TECHNOLOGIES (Bermuda) LTD.,
NIPPON EXPRESS (TAIWAN) CO.,LTD.
Taiwan Daifuku Co., Ltd.
Oriental Logistics Group Ltd.
Mildex Optical Inc.
ASE Group
ABLYTEK CO., LTD.
...

TAIWAN HOKUTO CORPORATION
OTSUKA TECH ELECTRONICS CO., LTD.
CASTEC INTERNATIONAL CORPORATION
TRANS VAN LINKS EXPRESS CORP.
BAY ZU PRECISION CO., LTD.
FORMOSA HEAVY INDUSTRIES CORP.
FORMOSA CHEMICALS & FIBRE CORPORATION
MIDAS TAIWAN
TAIWAN VALQUA ENGINEERING INTERNATIONAL, LTD.
SUPERALLOY INDUSTRIAL CO., LTD.
G-TECH OPTOELECTRONICS CORPORATION
MARKETECH INTERNATIONAL CORP.
FINEMAT APPLIED MATERIALS CO., LTD
LI TAI MECHANICAL ENGINEERING CO., LTD.
G ENERGY CO., LTD.
FOUNTAIN CAN CORPORATION
CO-TECH DEVELOPMENT CORP.
MH GoPower Company LTD.
PLAYNITRIDE INC. TAIWAN BRANCH
Motech Industries Inc.
GUDENG PRECISION INDUSTRIAL CO., LTD.
GOLDEN DEVELOPMENT ENGINEERING CO., LTD.
PU THIEN ENVIRONMENTAL TECHNOLOGY CO., LTD.
LINTEC ADVANCED TECHNOLOGIES (TAIWAN), INC.
WAH HONG INDUSTRIAL CORP.
United Renewable Energy Co., Ltd.
CHANG HUA WATER REFINER CO., LTD.
FORMOSA ADVANCED TECHNOLOGIES CO., LTD.
NANO OPTICAL COATING TECHNOLOGY INC.
IKEY ENGINEERING CORP.
YAGEO Corporation
Chipbond Technology Corporation
Air Liquide Far Eastern
巨廣科技工程有限公司
永洋工程有限公司
牧林有限公司
金桔工程有限公司
詠豐吊車工程行
嘉標工程有限公司
Taiwan East
Unitec Printed Circuit Board Crop.
Sunrise Global Solar Energy
Procrystal Technology Co., Ltd.
TSC Corporation
ScinoPharm Taiwan., Ltd.
CHAN I MACHINERY INDUSTRY CO., LTD.
CHEER FOODS ENTERPRISES CO., LTD.
嵐海環境工程股份有限公司
China
Ningxia Procrystal Technology Co., Ltd.
IBM
FOXCONN 富士康
FiberHome Telecommunication Technologies Co., Ltd.
名幸電子(武漢)有限公司
武漢美嘉機械塑料有限公司
武漢恆發科技有限公司
武漢華源電氣設備有限公司
武漢聯塑精密模具有限公司
英瑞傑汽車系統(武漢)有限公司
東風偉世通汽車飾件系統有限公司
哈金森(武漢)汽車橡膠製品有限公司
湖北金牛管業有限公司
東風亞普汽車部件有限公司
...

理研汽車配件(武漢)有限公司
武漢神龍東信汽車內飾件有限公司
亞通汽車零部件(武漢)有限公司
法國艾菲發動機零件(武漢)有限公司
大田油壓機械工業股份有限公司
健鼎(湖北)電子有限公司
武漢文林科技有限公司
東風佛吉亞汽車內飾有限公司
Related Certificate
Contact Us
Taoyuan, Taiwan
No. 35, Lane 961, Heping Rd., Baode District, Taoyuan City, Taiwan (R.O.C.)
:+886-375-4888
:+886-3-363-4611
:+886-3-376-0630
Tainan, Taiwan
No. 132, Daying, Xinshi Dist., Tainan City 744, Taiwan (R.O.C.)
:+886-6-589-7893
:+886-6-589-0709
Shenzhen, China
Building A, Fadeshun Industrial Zone, Qinghu Road, Longhua Town, Bao′an District, Shenzhen, China
:+882-3-375-4888
:+882-3-363-4611
:+882-3-376-0630
Shanghai, China
Room 401, No.4, Lane 482, Jinhui Hongjinyuan, Hongjing Road, Minhang District, Shanghai, China
:+882-3-375-4888
:+882-3-363-4611